Hello everyone! This is Rita here. Let me start by telling you all about the nature of our relationship with falafels before we became vegan. We live in a country where there's not much influence (if any) of international cuisines apart from the italian cuisine and perhaps a bit of the indian. So our relationship with middle-eastern food started and ended with fast food, thanks to a mediterranean and middle eastern fusion fast-food chain we have around here. Period. So naturally, we thought (not actually thinking through though) that there was no way those tiny deep-fried crispy balls we used to have every now and then could be healthy. After we started getting interested in healthy plant-based foods, we soon realized that falafels and hummus (and other good stuffs) are pretty much a healthy vegan staple not only in the countries they were originated in but actually all over the world as well! We started making our own falafels based on recipes we'd find online and quickly challenged ourselves to create our own original recipe for healthy baked falafels. Those fast-food deep-fried ones now have nothing on our take on falafels.
One of our main goals here was to somehow create a recipe for somewhat lighter falafels. They're usually pretty dense, if you eat as few as 3 of those little bastards you'll be full of chickpeas up to your eyeballs. Hence the addition of grated carrots. The classic middle eastern falafel recipes also don't call for cashew nuts but we've added them anyways because not only they provide flavour to this recipe, but they actually contribute with great texture as well. The idea of using whole cumin seeds instead of cumin powder was born out of my laziness that one day I didn't feel like grinding my own spices and just threw the whole seeds in the food processor along the other ingredients. It actually turned out so yummy I've never used cumin powder in my falafel recipe ever since. Whole seeds have got a fresher taste that really goes well with the lemon and parsley in these babies.
We've chosen to bake our falafels flat instead of rolling them into little balls, and let me tell you why. I'm a full-blown perfectionist. And the fact that you have to roll them around on the baking tray while they're in oven, in the hopes of getting the even, golden brown falafels only to end up with dalmatian-looking ones wasn't working for me. If you flatten them out you'll just have to flip them once on the baking tray and they'll be perfectly golden brown on both sides, perfectly crisp and yummy. We serve them in a nice rainbow salad bowl and bring it all together with this awesome Lemon & Tahini dressing (which you will want to drizzle over everything once you try it!).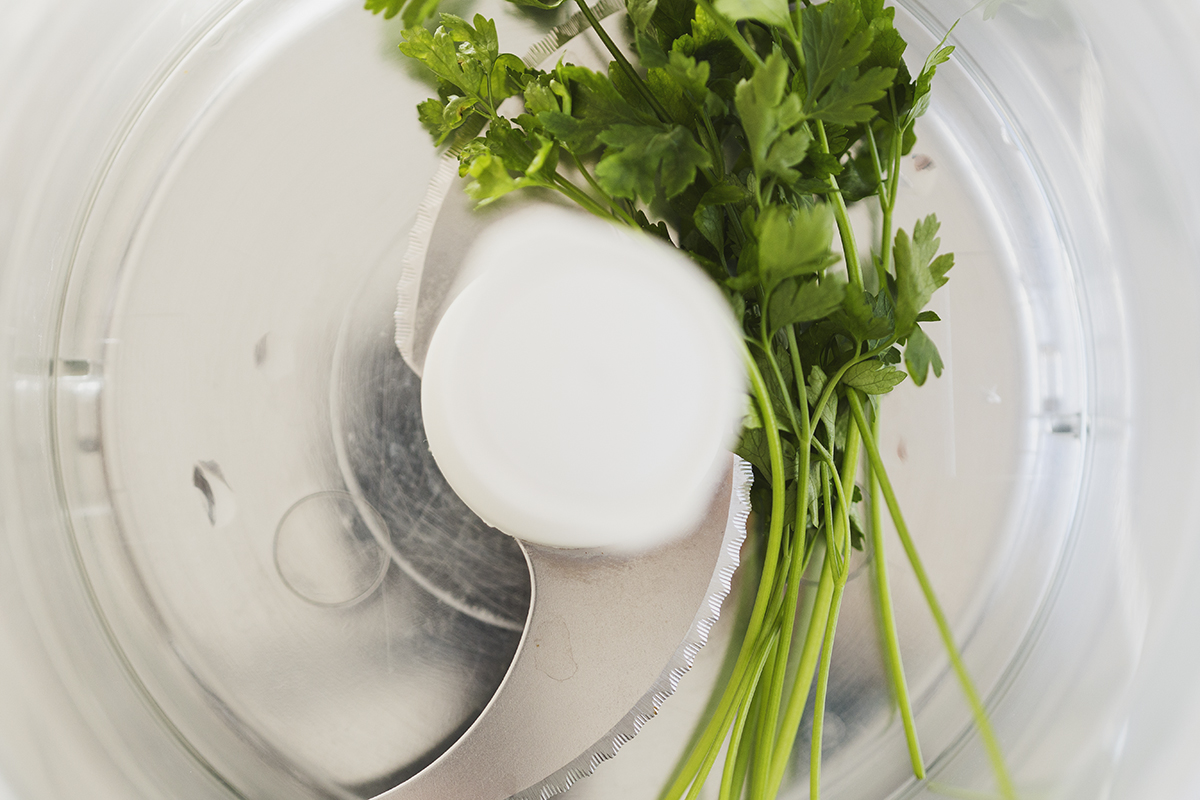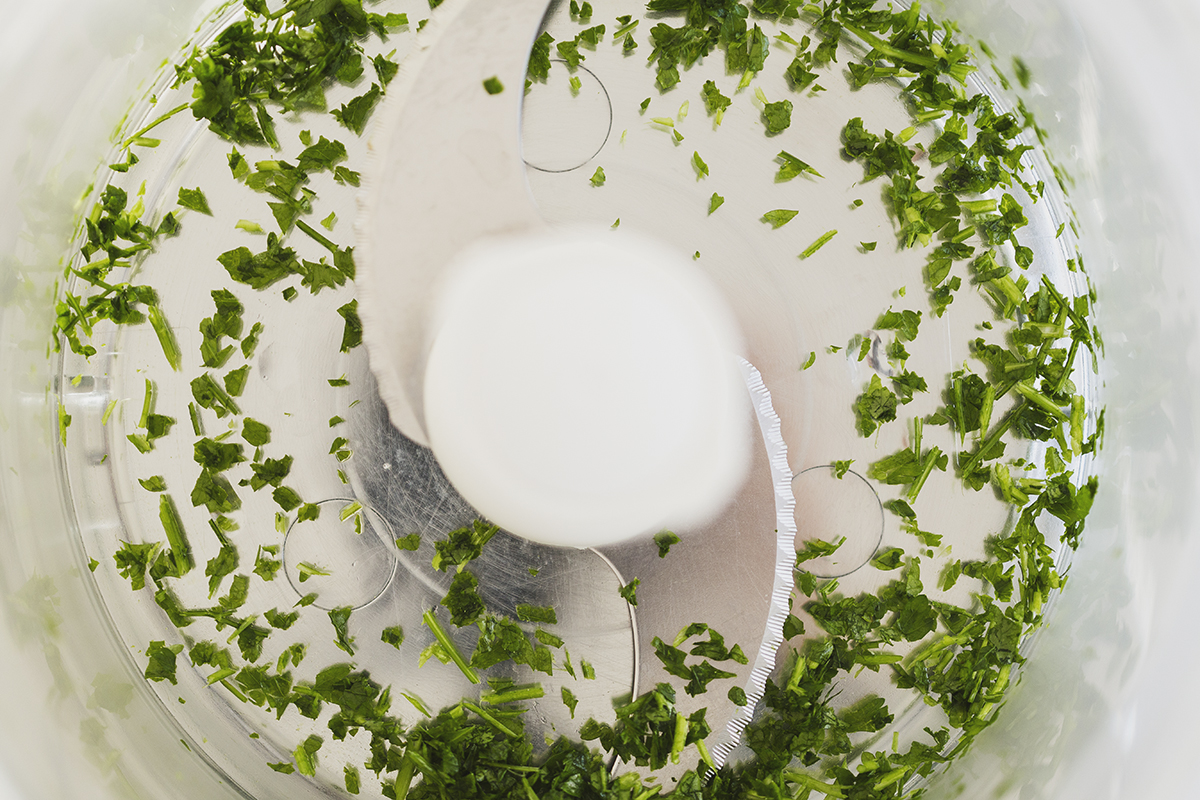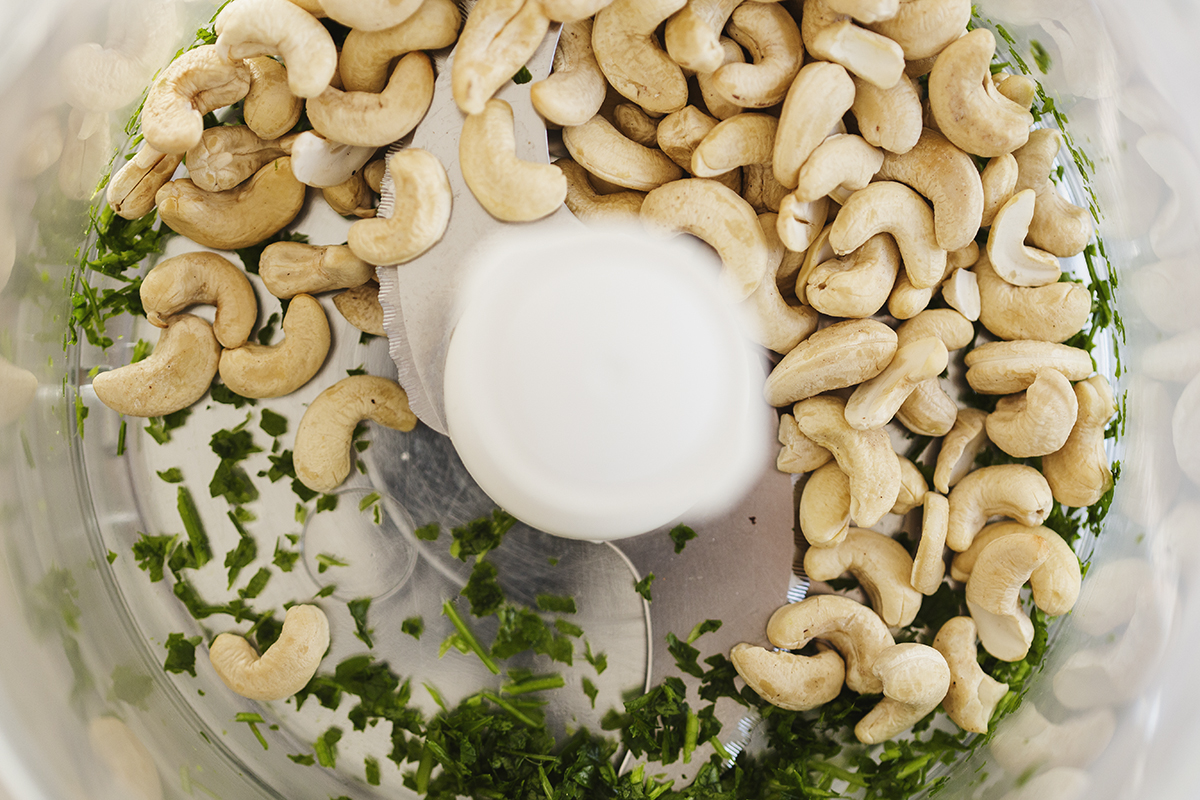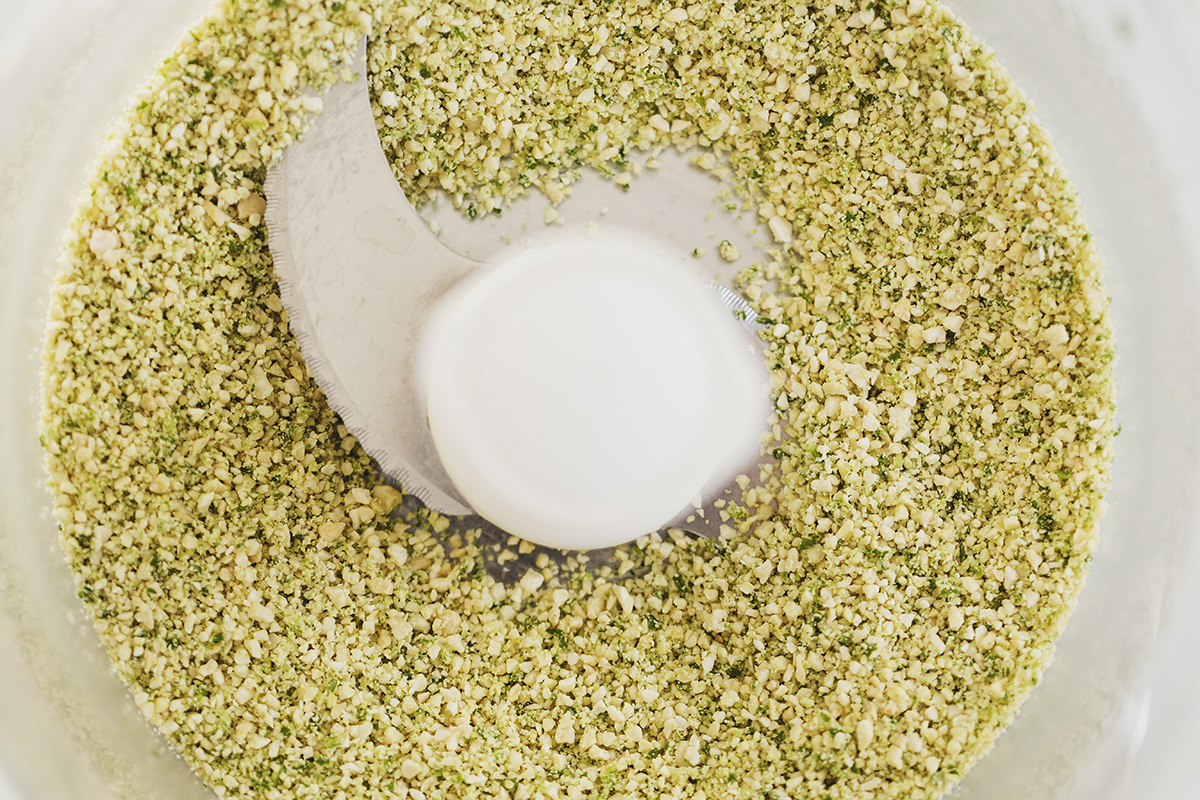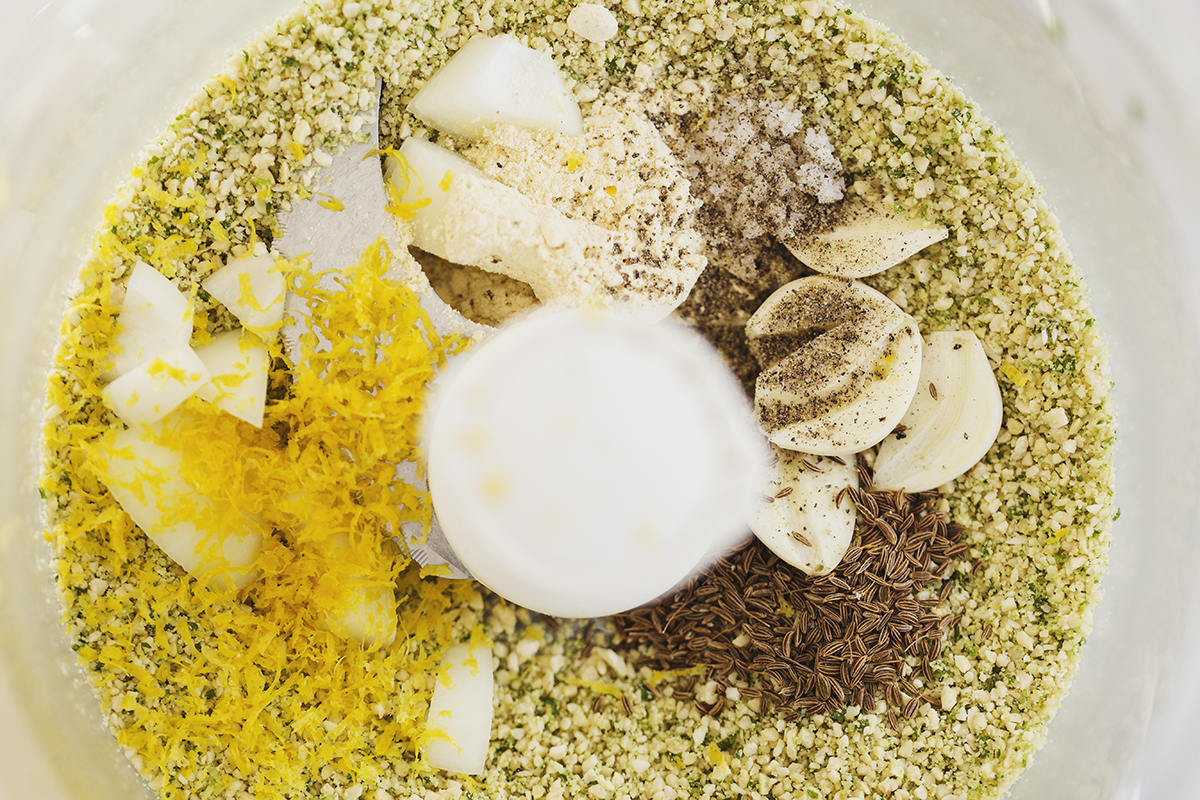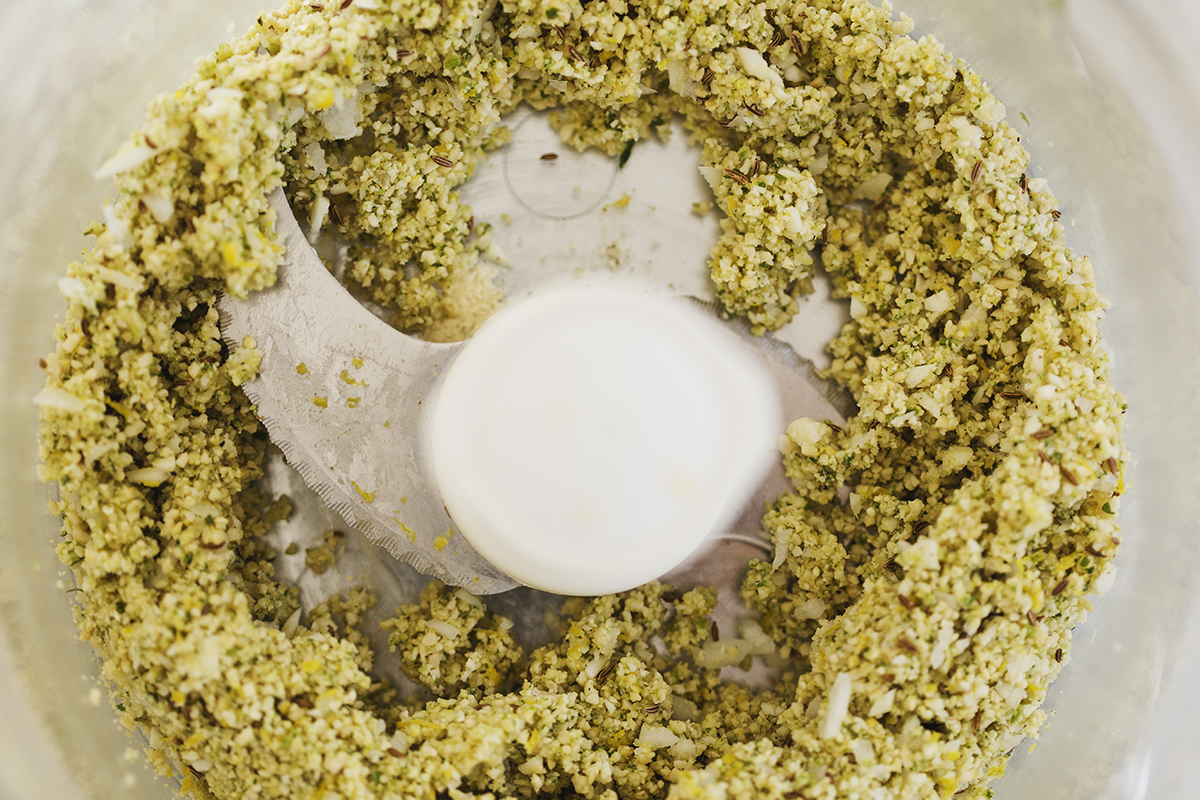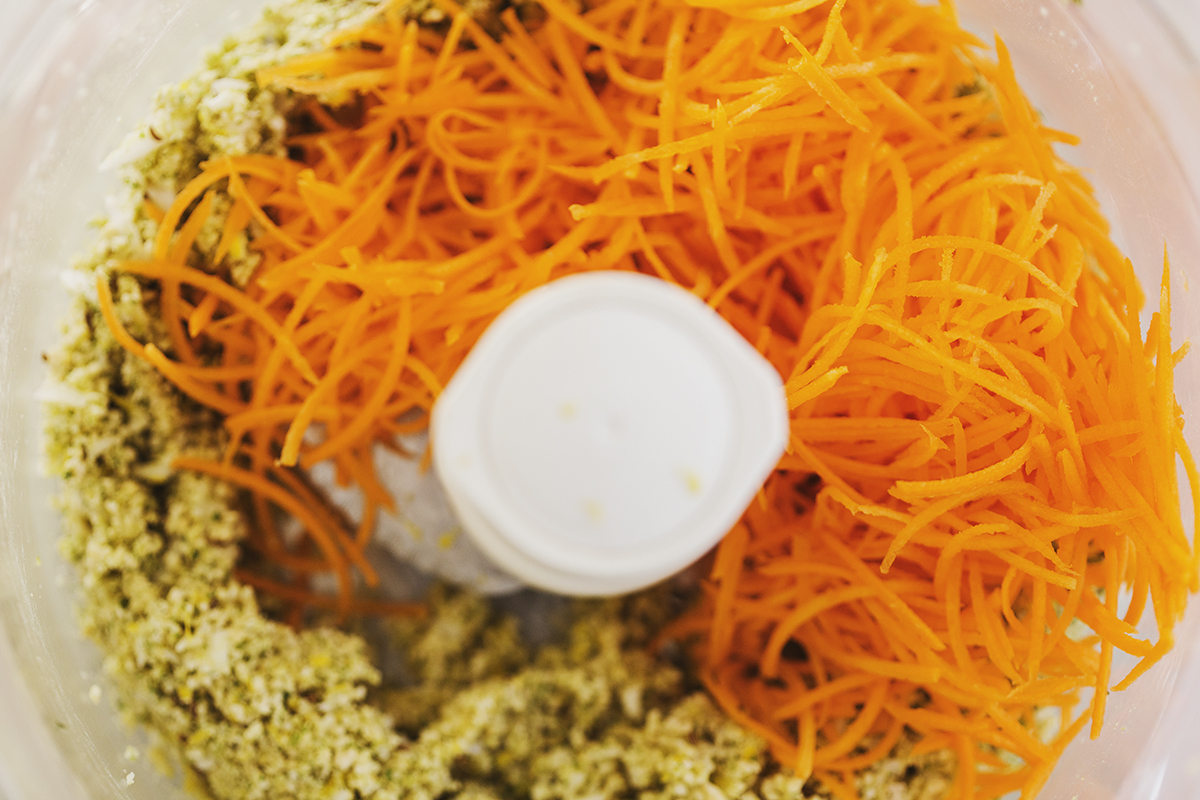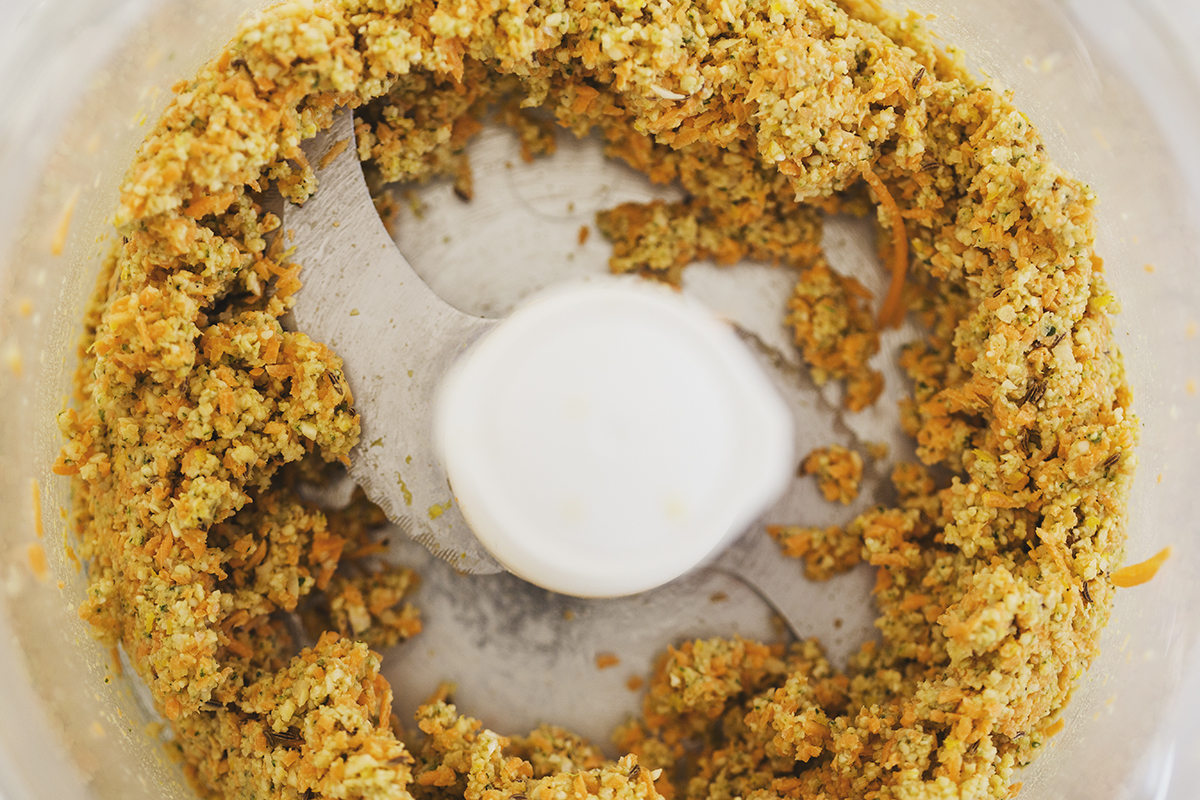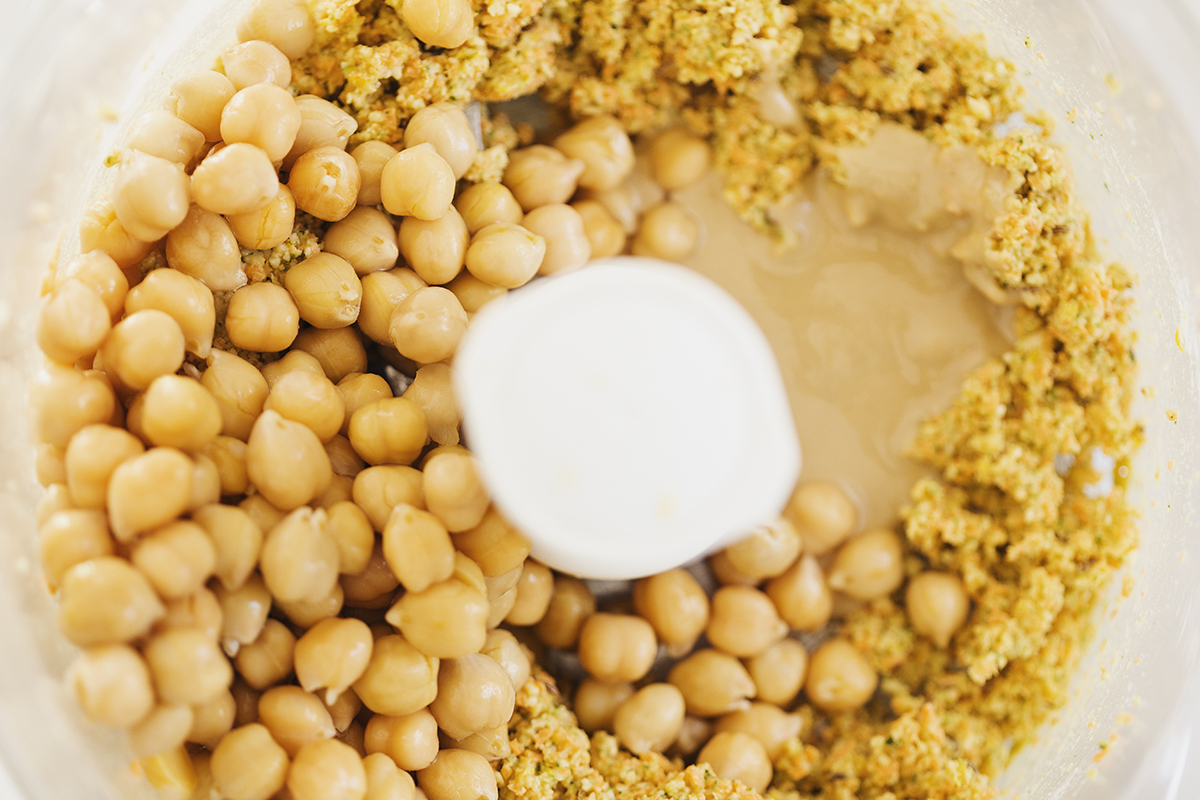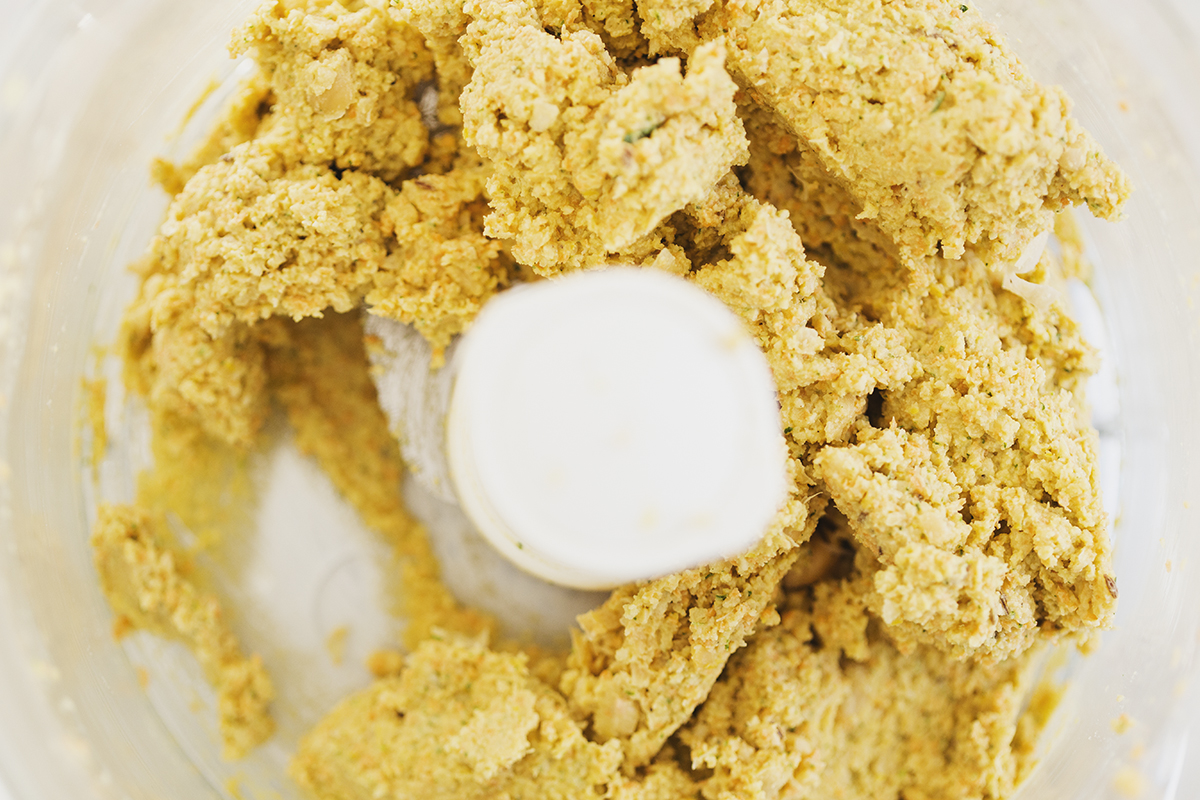 Carrot & Lemon Baked Falafel
salad Bowl + lemon & tahini dressing
35 minutes | serves 4 | makes 20 falafels
INGREDIENTS
FALAFELS
1 400 ml. can pre-cooked chickpeas
1 cup | 140 gr. raw cashews
1 cup | 90 gr. grated carrot
6-8 sprigs of parsley
1/4 small onion
3 garlic cloves, peeled and center germ removed
2 tbsp tahini
2 tbsp chickpea flour
1 tsp cumin seeds
zest of 1 lemon
sea salt & black pepper to taste
LEMON & TAHINI DRESSING
1/4 cup tahini
1/3 cup warm water
juice of half a lemon
6 sprigs of parsley
sea salt to taste
SERVE WITH
mixed lettuce leaves
red bell pepper, thinly sliced
red onion, thinly sliced
cucumber, sliced
cherry tomatoes, diced
purple cabbage slaw
STEP BY STEP
Start by gathering, preparing and measuring all of the ingredients. This will improve your dynamic in the kitchen.
Pre-heat the oven to 375ºF / 200ºC and line a baking tray with parchment paper.
 
FALAFELS
Start by chopping the parsley in the food processor.
Next, add the cashews and process until they become a fine meal and are combined with the parsley.
Add the onion, garlic, lemon zest, flour, cumin, salt and pepper and process until evenly combined.
Next, add the grated carrot and process.
At last, add the chickpeas and tahini and process once more, until it becomes a thick, even paste (these steps are all pictured above!).
With the help of a measuring tablespoon or an ice cream scoop, scoop out a portion of the paste and roll into a ball slightly smaller than a golf ball.
Flatten the falafel with your fingers and place it on the lined baking tray.
Repeat for all of the falafels.
Place them in the oven for 15-20 minutes, flipping them gently partway through.

LEMON & TAHINI DRESSING
Chop the parsley sprigs in your food processor/blender.
Add the tahini and lemon juice and blend.
With the motor running, slowly add the water.
Once everything is combined, season with sea salt to taste.
WE HOPE YOU ENJOY!
You wish you could have falafels whenever you felt like it? Double the batch and freeze them while they're still raw. They can go directly from freezer into the oven and will be baked and crispy in 20-25 minutes!