Hey everyone! This is Rita here. This recipe (and any other vegan '"cheesecake" recipes I may post on the blog sometime in the future — edit: like this delicious Roasted Almond & Salted Caramel "Cheesecake"!) has quite the backstory to it. As André has let everyone know in this post, the sweet stuff is my downfall. I admit it, I am a hardcore sweet tooth. So when we cut back all the refined sugars and processed sweets from our diet, I really had to come up with healthy options so as to not fall into the temptation of munching a whole pack of store-bought cookies.
In the search for yummy vegan treats I could make at home, all I could see was inspiring cashew-based vegan "cheesecakes" everywhere, such as Blendlove's or Pana Chocolate's (omg yum!) and I thought to myself, I NEED these in my life! I started experimenting with flavour combinations and different ingredients until I perfected the recipe for a cashew cream base to which I could add whatever flavour I felt like on that specific day. My friends and family were the judges of all of these experimentations and they all seemed to love these vegan "cheesecakes". Back then I worked as the graphic designer for Village Underground Lisboa (still do, but now I work from home). When they opened the café Cafetaria Village I started selling these daily along with a few other raw vegan treats. I couldn't have asked for a better reaction from the customers, everyone LOVED the "cheesecakes"! Business went so well that they were even featured in a number of portuguese magazines. One day the lovely Isabel Silva (Portuguese TV Host) dropped by to film a clip about Village Underground and she was kind enough to ask me for a recipe that she could present live on national television. You can watch the clip here, up from minute 7:30.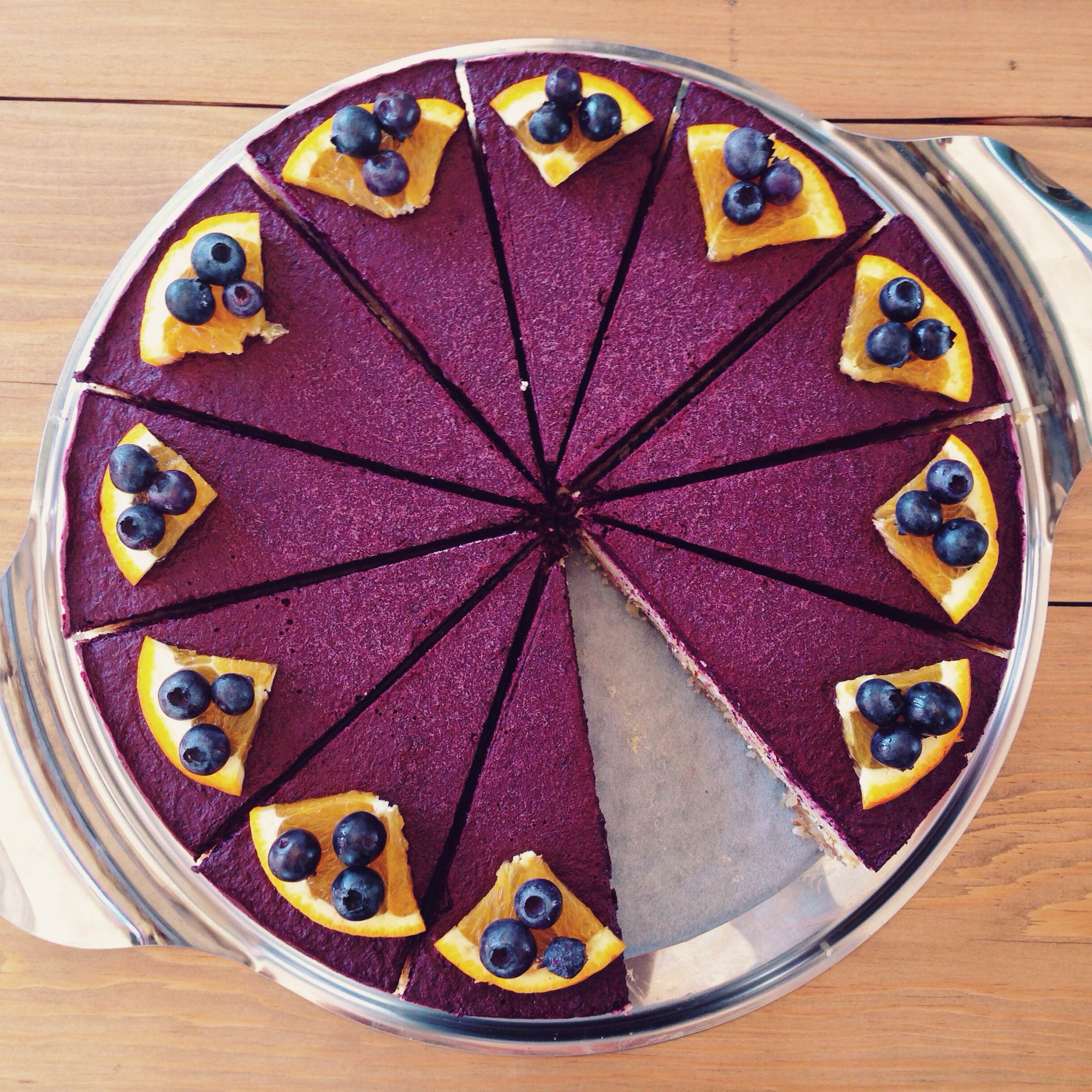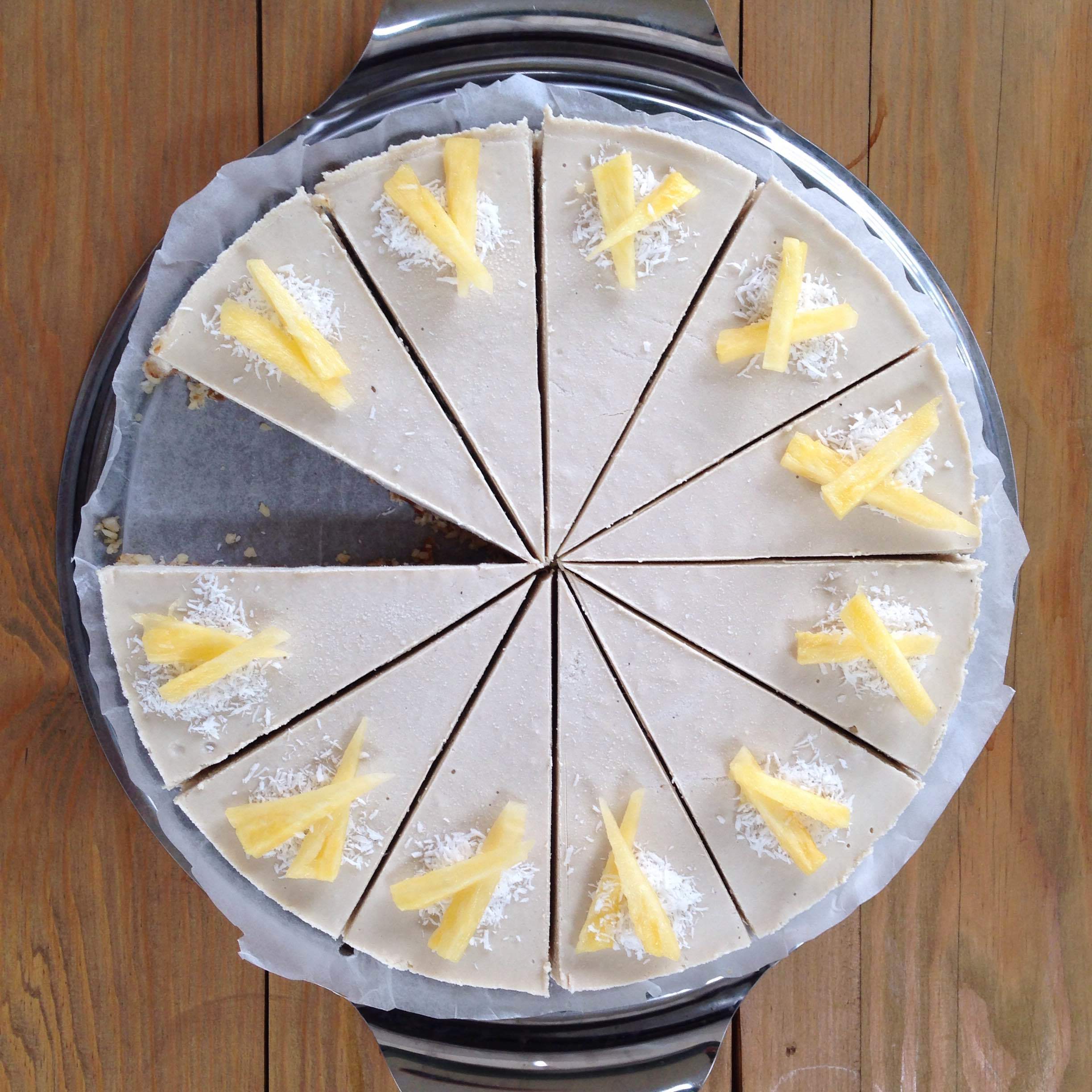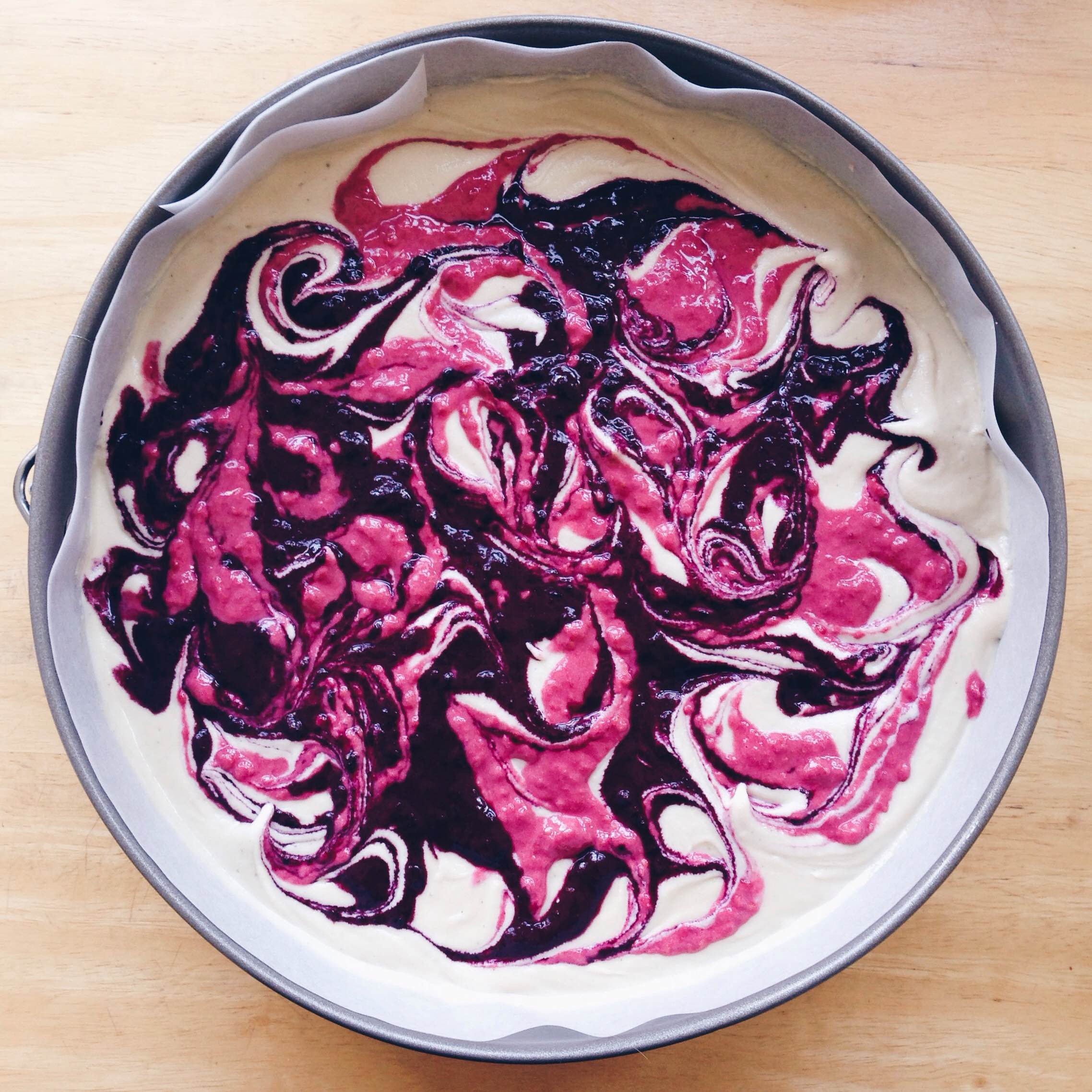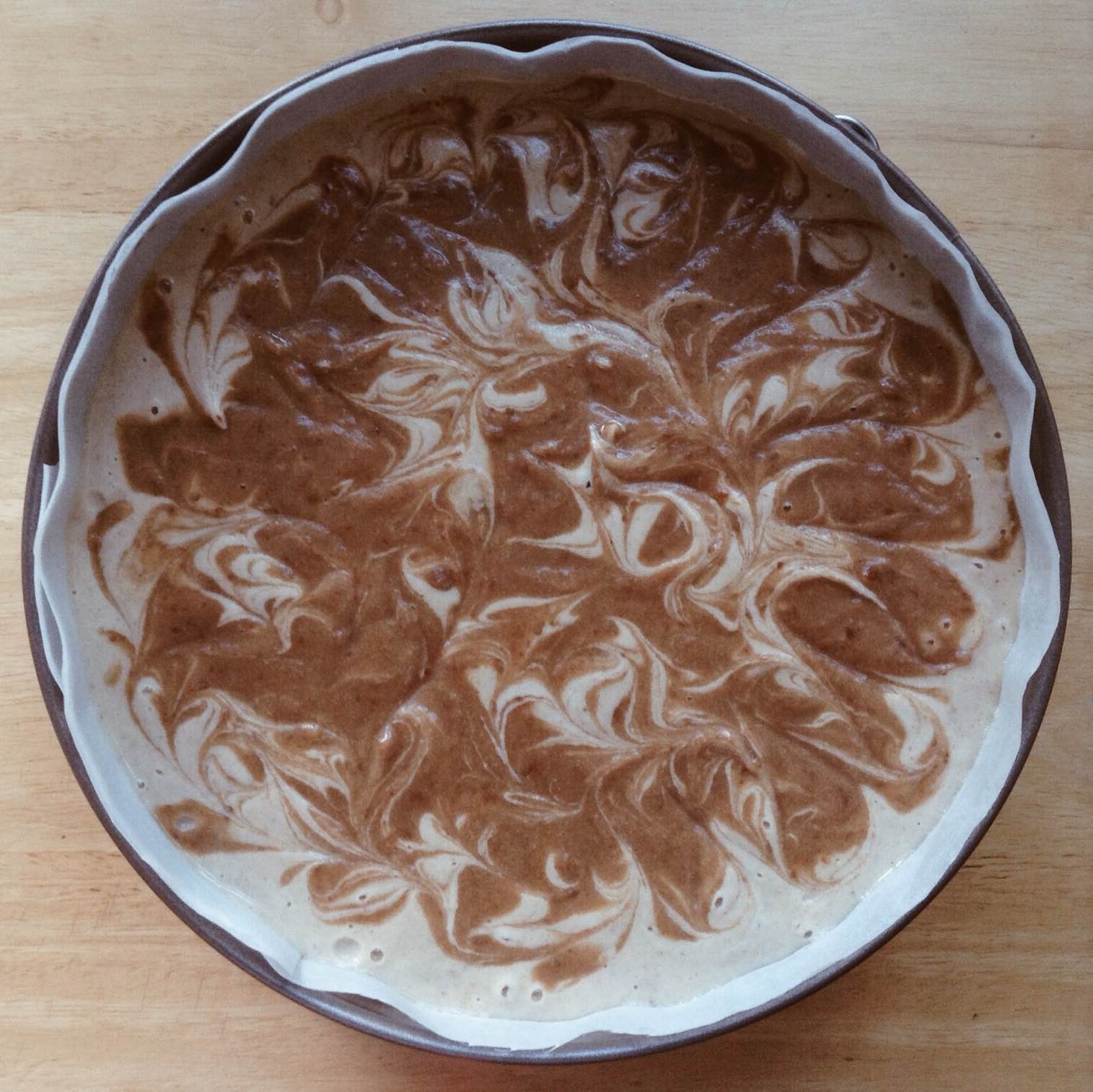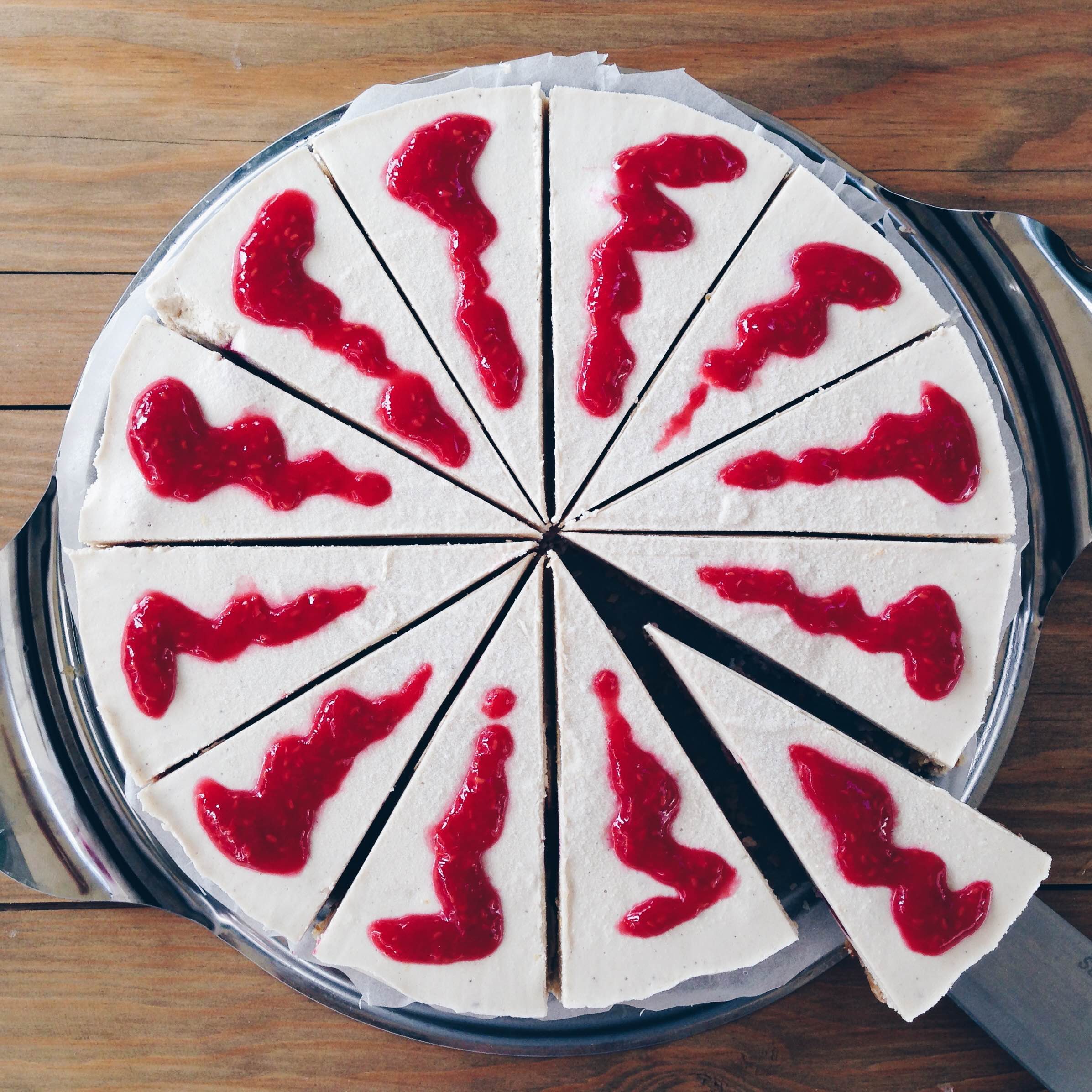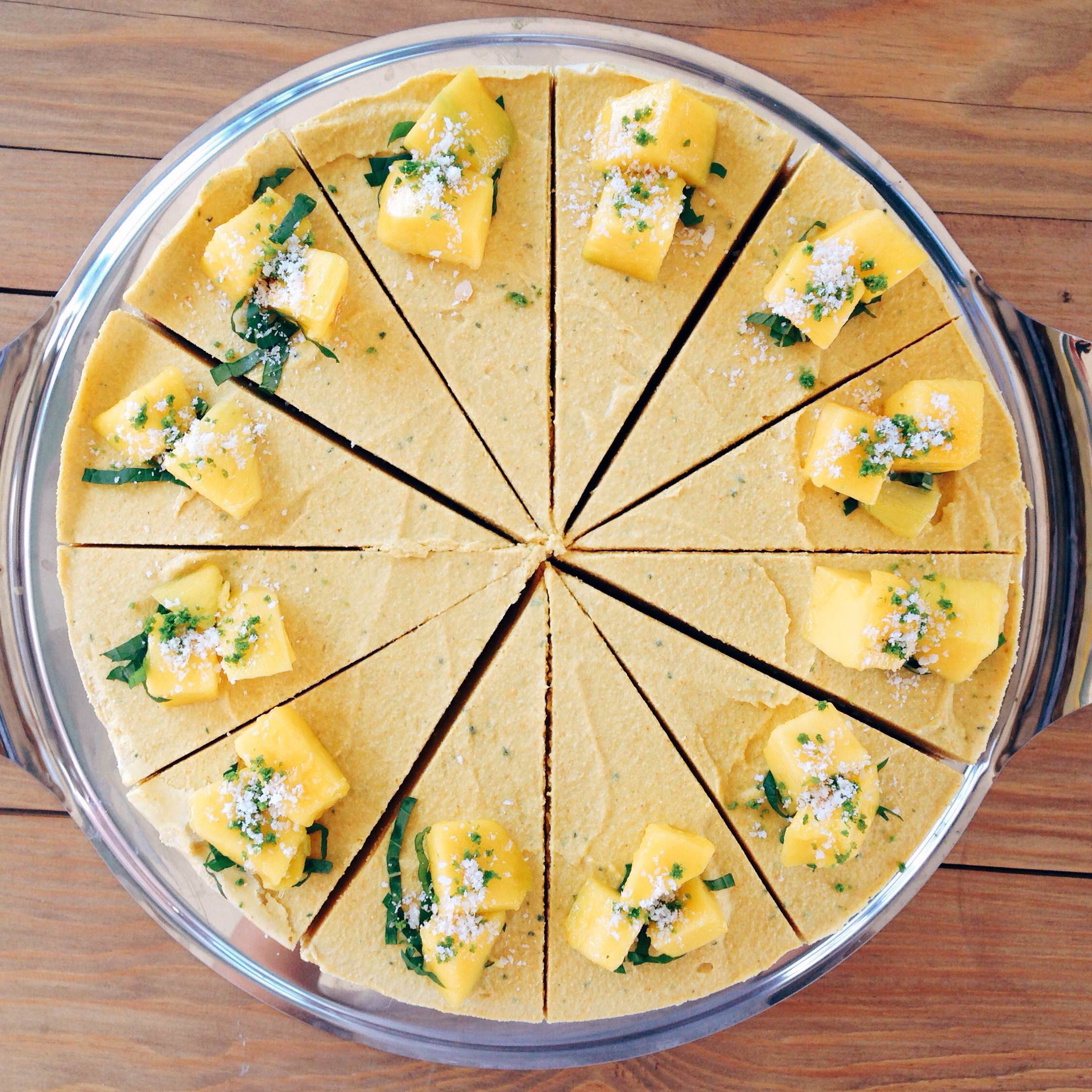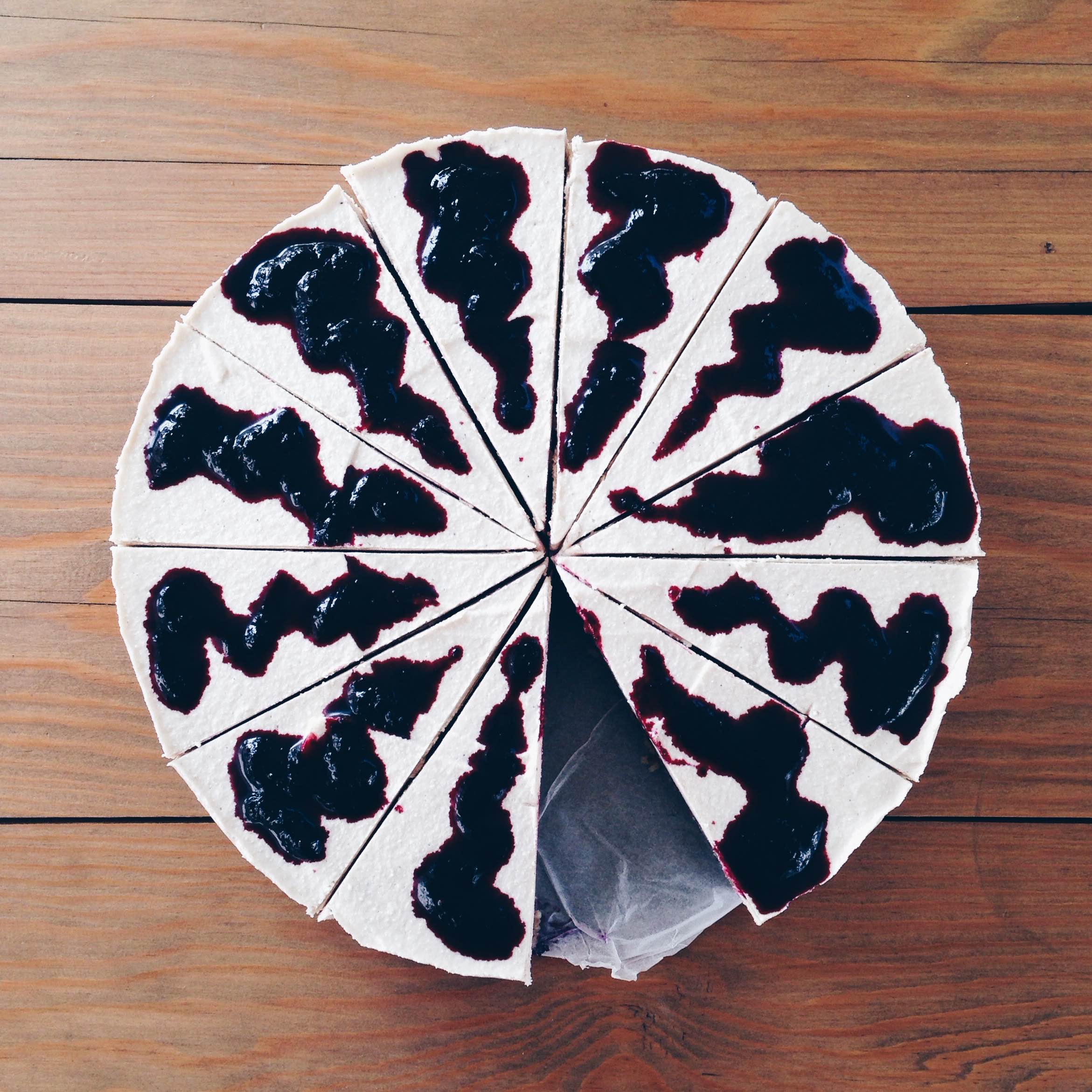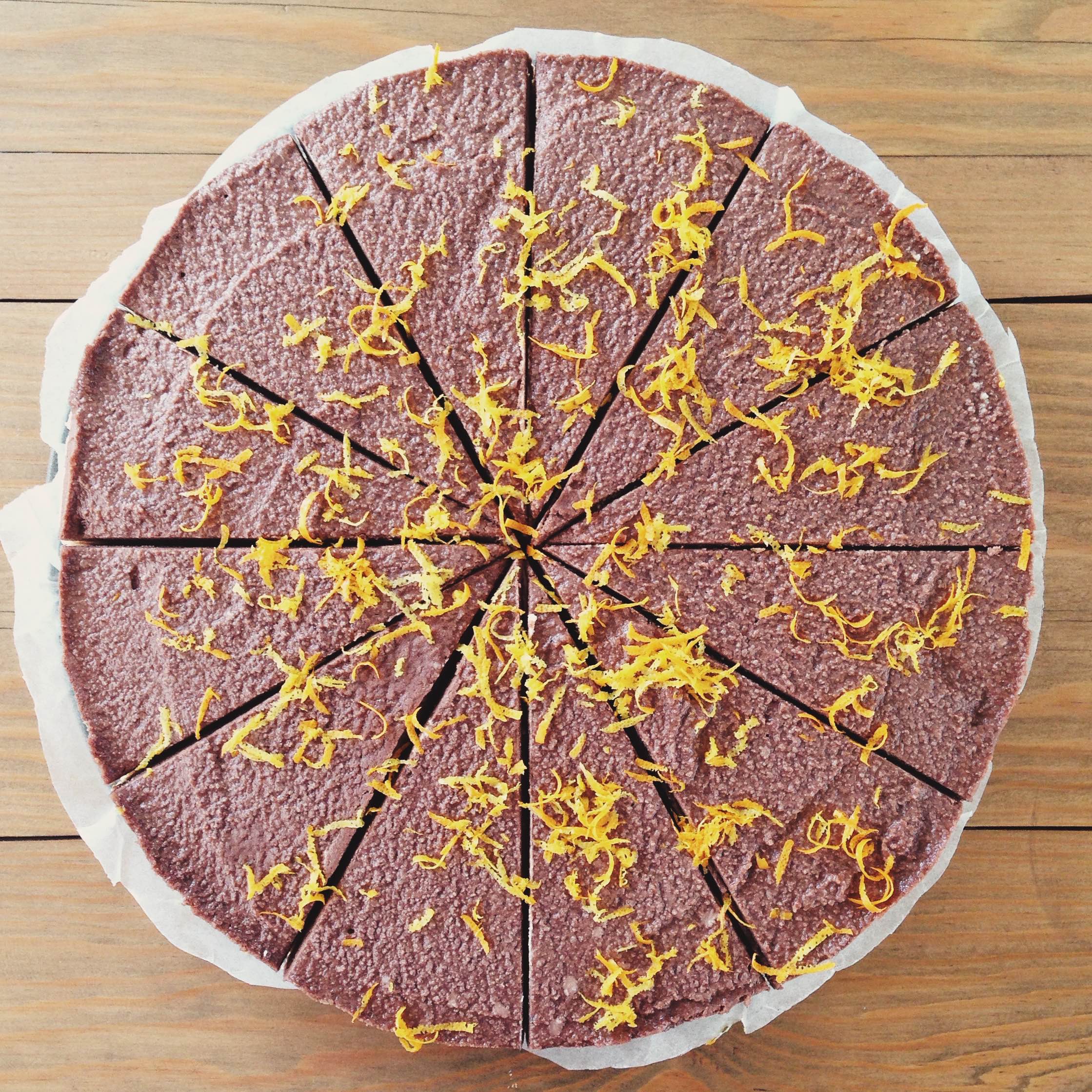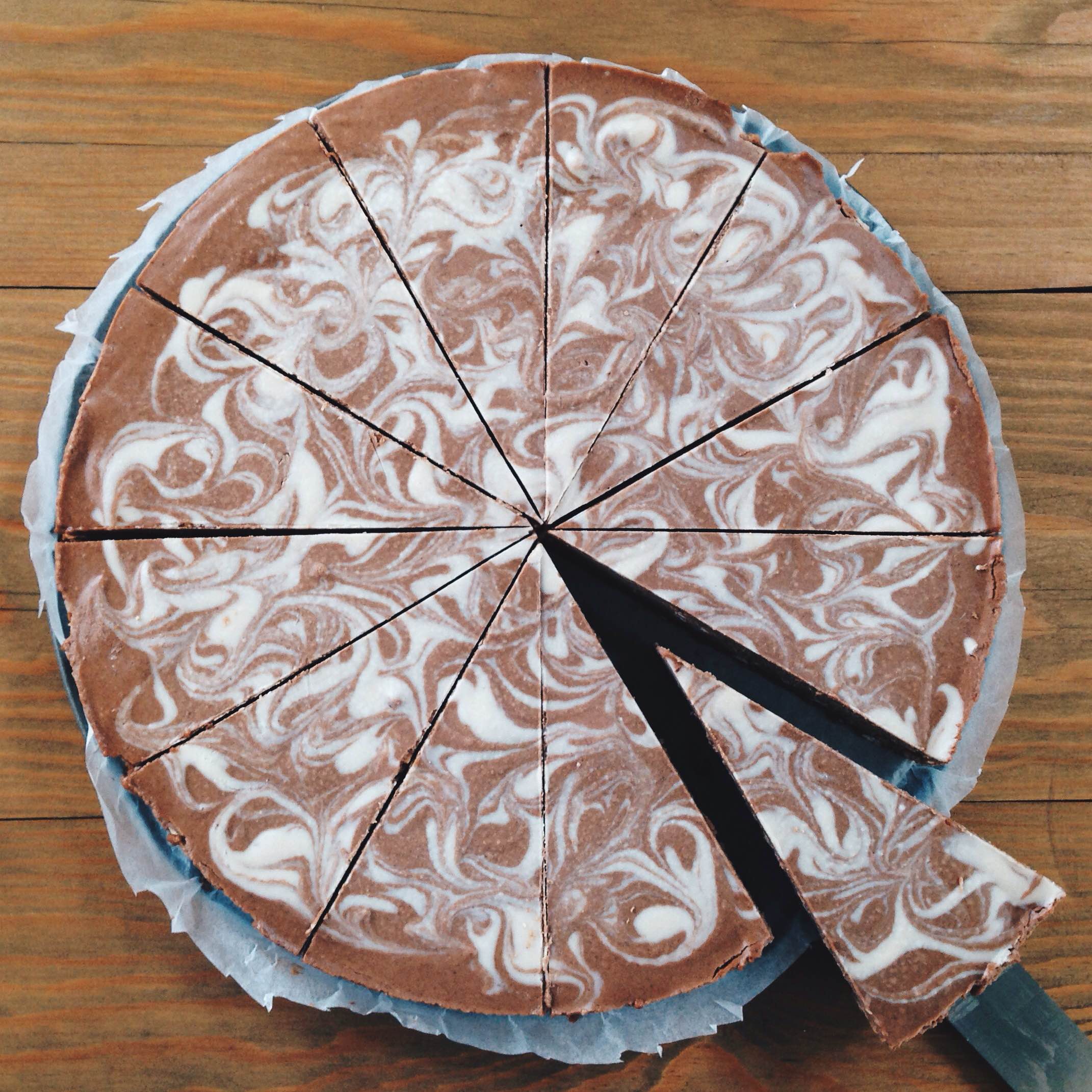 Anyway, life had other plans and meanwhile we've moved from Lisbon to the Algarve. But every now and then a friend, family member or acquaintance gives us a shout out and asks us if I'm still making my "cheesecakes". The answer is OF COURSE I am! Because these are creamy, delicious, healthy, and they hold in the freezer for 6 weeks. We always have at least one flavour of these "cheesecakes" in the freezer already sliced and ready to go. So whenever we throw a dinner party for friends, we've got dinner covered. The best part is that these are so good for you, you could even have a slice for breakfast! I truly hope you enjoy.
Lemon & Raspberry "Cheesecake"
+4 hours soaking + 30 minutes prepping + 8 hours freezing | serves 12
INGREDIENTS
BASE
1 cup | 170 gr. | 10 medjoul dates, pits removed
2 cups | 300 gr. almonds
1 cup | 120 gr. fresh raspberries

LEMON CASHEW CREAM
3 cups | 400 gr. raw cashews, soaked overnight (or for a minimum of 4 hours)
1/2 cup | 125 ml. melted coconut oil
1/2 cup | 125 ml. chilled coconut cream (the white, thick cream at the top of a chilled can of coconut milk)
3/4 cup | 180 ml. rice malt syrup
1 cup | 250 ml. freshly squeezed lemon juice
seeds of 1 vanilla bean
zest of 1 lemon
RASPBERRY SAUCE
1 cup | 120 gr. fresh raspberries, mashed with a fork
1 tsp lemon juice
2 tbsp rice malt syrup
STEP BY STEP
Start by gathering, preparing and measuring all of the ingredients. This will improve your dynamic in the kitchen.
BASE
Add the almonds and pitted dates to your food processor/blender and process for about 30 seconds, until they turn into a sticky, fine meal.
Line a springform cheesecake pan with parchment paper, pour in the mixture and press it down firmly.
Lay the fresh raspberries all over the base of the "cheesecake".

LEMON CASHEW CREAM
Rinse and drain the soaked cashews.
Add them to the food processor/blender and process for a few minutes, stopping a few times to scrape down the sides of the bowl. Process until the cashews turn into a smooth paste.
Add the rest of the ingredients (except for the lemon zest) and process at the highest speed for a few minutes until you get a rich, creamy mixture.
Slowly fold in the lemon zest.
Pour the cream into the cheesecake pan and make sure you cover every single raspberry.
Gently shake the pan a little to even out the surface and remove any air bubbles that might be trapped in the cream.
Place the "cheesecake" in the freezer for at least 8 hours so it sets completely.

RASPBERRY SAUCE
In a small saucepan over low heat, combine the mashed raspberries with the lemon juice and rice malt syrup.
Allow the mixture to heat up gently until it turns into a combined syrup.
Remove from heat and strain the mixture through a fine-mesh colander, in order to separate the seeds from the pulp.
Allow to cool in the fridge while the "cheesecake" sets in the freezer.

TO SERVE
Remove "cheesecake" from the freezer about half an hour before serving.
Slice into 12 servings, pour raspberry sauce over each slice and serve.
PS- The "cheesecake" will hold in the freezer for 6 weeks. You can slice it, pour the sauce over and freeze the slices separately. This way, you can have a slice of cake whenever you want, just allow the slices to thaw out for 20 minutes before serving.
These nutrition stats are a rough estimate obtained through an online nutrition calculator and are included for informational purposes only. We are not certified nutritionists and do not make claims to the contrary.